Bring your Casino to the Next Level with Acrylic Casino Gaming Supplies
Among traditional casino products, wood, metal or plastic are commonly used materials for casino equipment. However, Acrylic Casino Game Supplies are becoming more and more popular. Acrylic Casino Game Supplies can definitely enhance your casino to the next level.

How do Acrylic Casino Gaming Supplies make your casino become eye-catching focus?

First of all, Acrylic Casino Game Supplies have a strong visual impact, colorful and gorgeous. The acrylic material is smooth with high brightness. Also, all Acrylic Casino Game Supplies can be customized as Transparent Acrylic Casino Game Supplies or Colored Acrylic Casino Game Supplies, they can be processed in a variety of forms.

Second, Acrylic Casino Game Supplies have a better use experience and beautiful appearance than plastic or wood Casino Game Supplies. In additional, Acrylic Casino Supplies look more advanced than other materials. People always like a good experience in game tables, so Acrylic Casino Supplies can provide that for your player. Acrylic Casino Gaming Supplies will attract more players to play games in your casino.

Last but not least, Acrylic material is highly malleable, which can create the same class of products in different styles. Therefore, if you want to highlight the style of your casino or hotel, you have to customize Acrylic Casino Supplies to match your casino theme. Custom Acrylic Casino Supplies with your own casino or hotel Logo can increase the visibility of your casino, making players more impressed with your casino.

New Bolly Display is one of the largest and most trusted manufacturers of Acrylic Casino Supplies and Gaming Equipment. Whether you are buying casino supplies for personal or commercial use. New Bolly Display can always help you. Welcome to email us at info@newbollydisplay.com or browse our website: http://www.newbolly-display.com !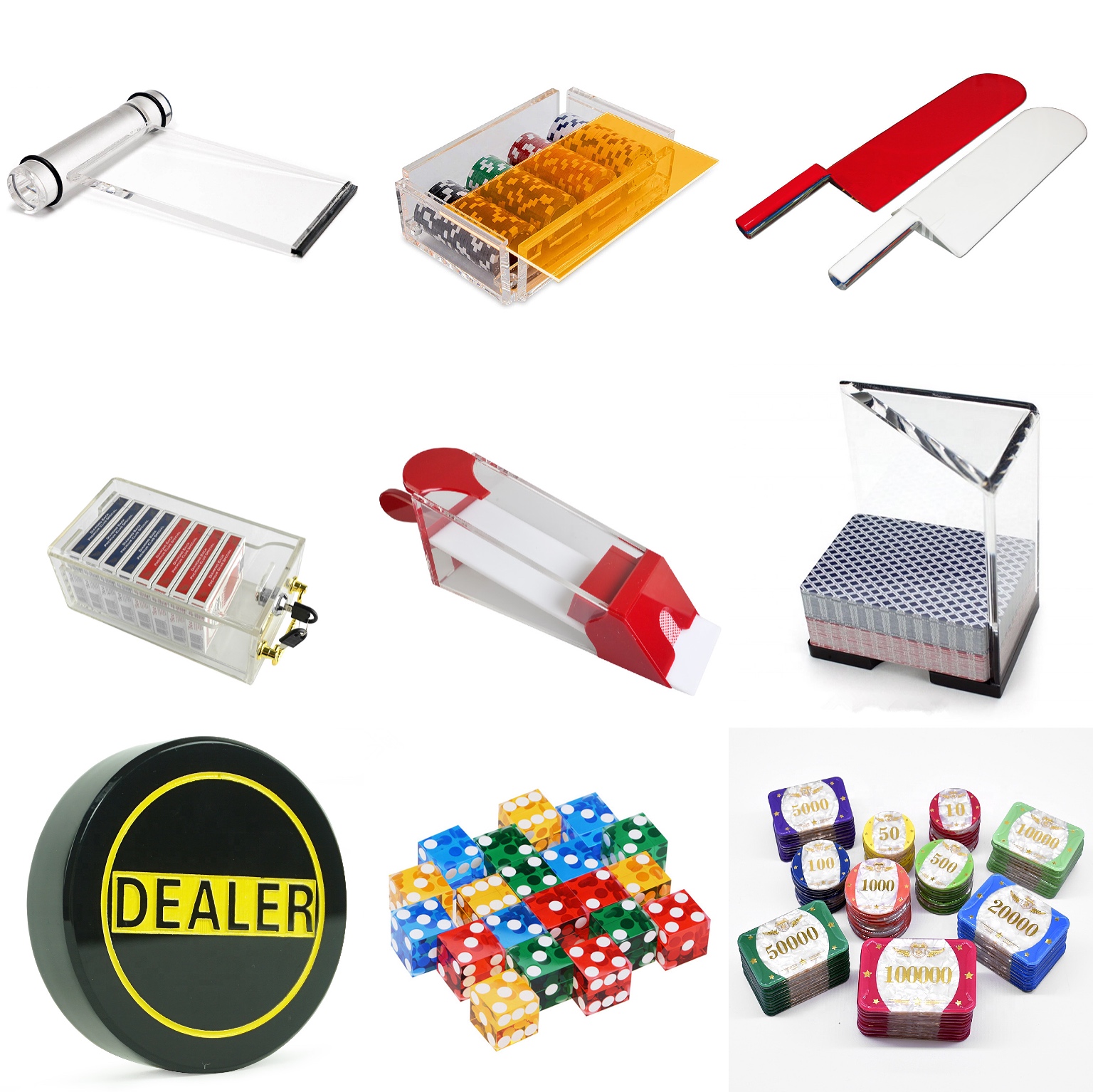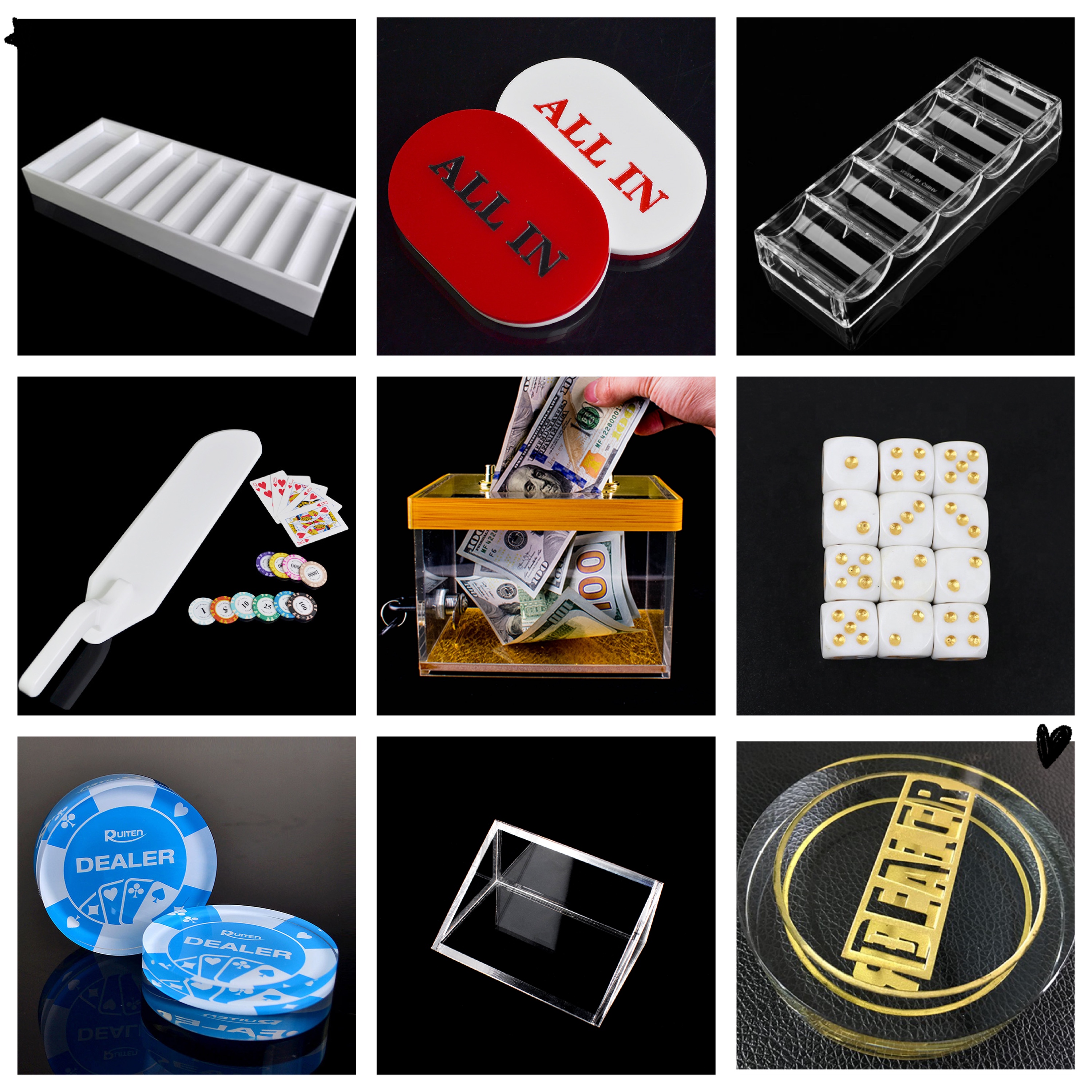 New Bolly Display
Business Type:Manufacturer , Trade Company
Product Range:Display Racks , Display Racks , Moulds
Products/Service:Acrylic Display Stand , Acrylic Display Box , Acrylic Floating Picture Frame , Retail Window Display , Acrylic Riser , Custom Acrylic Award
Certificate:ISO9001 , SA8000 , Test Report
Company Address:Dongguan ShowPal Display Products Co.,Ltd Jichiling Industry Area, Dalingshan, Dongguan, Guangdong, China


Previous: Committed to creating customer brand charm